Saturday, 17th May 2014

Saturday again?
This post is more personal than professional as I have had a whirlwind week and thought it may be fun to share some snippets of it with you. It always makes me laugh when people from overseas comment on how lucky I am working in Mallorca.  I guess they breeze over the word work and concentrate on the fact that I am living on the beautiful Island of Mallorca, surrounded by amazing scenery, sunny skies and relaxed people on holiday having fun.
Since being self employed I found that `open all hours´has a new meaning. However many appointments I have during the day the 12th hour always finds me me sat at my desk, or I have to admint sometimes in bed, checking up on my emails which may contain urgent requests for availability in the hotels, apartments or villas in my portfolio. Thank goodness for smart phones which allow me to keep on top of the quick straightforward replies whilst on the go! The final email is usually answered somewhere around midnight!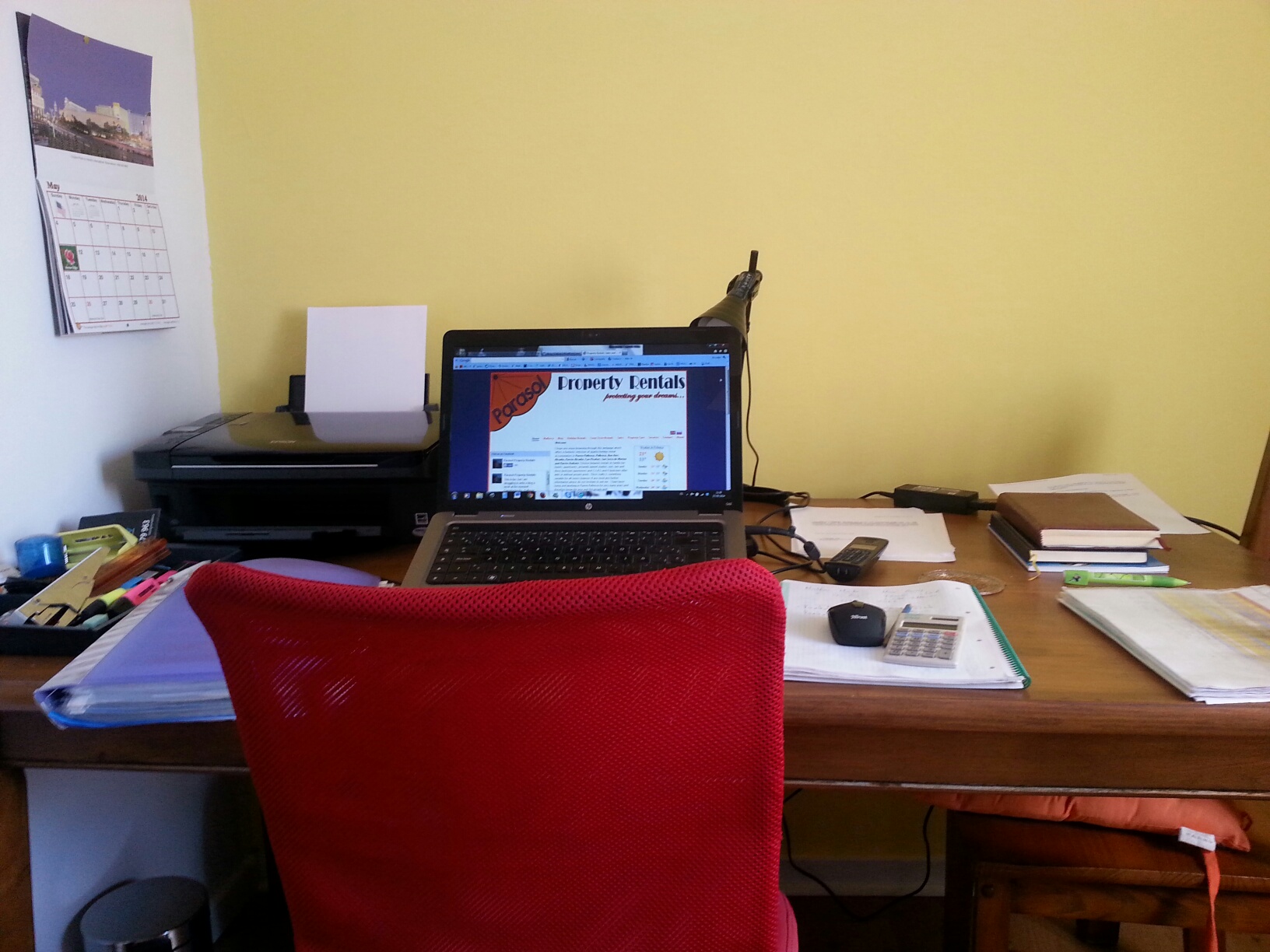 This week I have dedicated a lot of time to the long term residential rental market, which I shall write about next week. I have a couple of new properties, verbally agreed a couple of rental agreements, with contracts to be signed in the next week.  It is time consuming as once I have visited the property, taken lots of photos from all angles and discussed the rental terms with the owner I return to my desk, upload the details on varies webpages to get the maximum coverage for the property and wait.  Most of the communication with potential clients is by telephone so this week the phone has been securely attached to my ear, apointments are made and then cancelled at fairly short notice, leading to last minute reorgansiation of the diary. Its multi national also as this week alone I have shown properties to Spanish, Italian, African, Argentian and British potential clients.  Offers are made, conditions are agreed and hopefully contracts prepared and signed. Parasol Property Rentals provides a professional service to both the owners and the potential rentees.
One morning this week was spent with the Satelite engineers whilst they installed a new satelite dish for an apartment owned by a British family who since the Astra signal changed have been unable to receive their favourite programmes.  This apartment is looked after by  me in my property care arrangements. The owners and family members and friends visit several times a year and like to keep in touch with their favourite programmes during their stay.   I spent another few hours this  week following the arrows around Ikea,  whilst purchasing some essentials for another apartment which I also care for on behalf of the Spanish owners who live in Northern Spain.  Naturally along the way you always find something you like for yourself!
Summer is here, weekly clients arrive, clients leave, clients call for advice, cleaners are sent to prepare the property for the next clients, pools are cleaned, gardens are maintened and the sun fortunatley keeps shining!  An enquiry for a wheelchair friendly villa In Campanet for September sent me consulting with great contacts I have for a suitable property and I have just received details and been asked to market an amazing 5 bedroom cliff edge villa which is for sale/rent on one of the stunning Islands of Scicily in Italy! I guess I shall have to go and check it out first as I always like to know all the properties personally!
I manage to fit in my badminton nights and also a few hours dedicated to the dog shelter in Inca and suddenly its Saturday again.  Where did the week go and why did I not have time to write my blog? Have a great weekend everyone!